Created for you, because you deserve better
Our Promise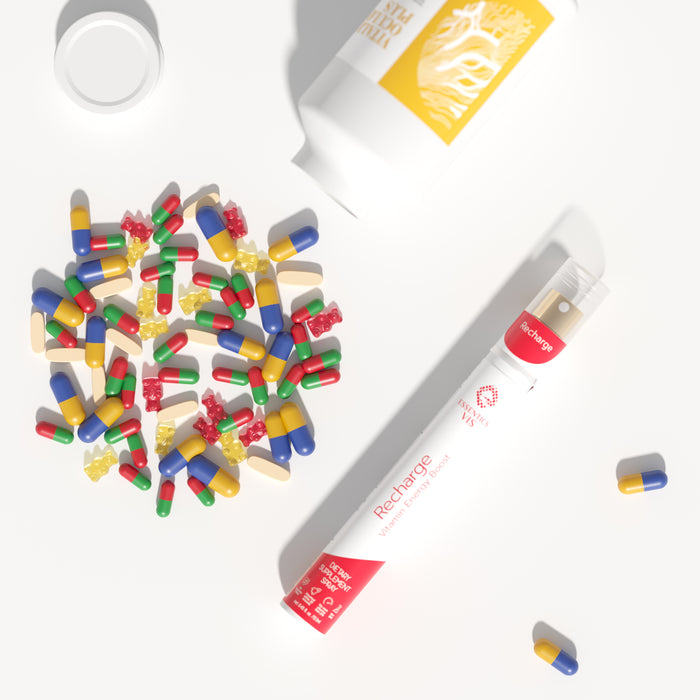 We will leave you better than we found you.
Look, we're not out to turn you into a superhuman. We just want to help you feel incredible—because you already are. We also know personal health can be complicated. Everyone has a different path. We are here to help you find yours, and support you with the power of technology, science, and human empathy.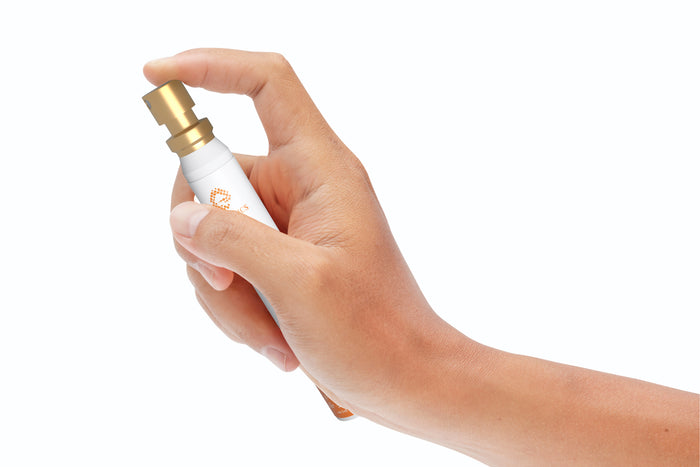 We test every single spray.
Before any of our sprays get in your hands we test them. In fact, every single batch of our products are tested in a third party lab for heavy metals, allergens, bad bacteria, yeasts, molds, and pesticides. We love to show our work, so if there are any test results you'd like to see, just contact us.
It all started
about 30 years ago
We saw more people getting autoimmune conditions. We saw the obesity numbers climb in the US. And we read study after study that warned us about how our soil was growing more nutrient deficient by the day. We read about how our damaged soil could change our food supply (and our health) forever. We weren't the only ones that took notice. People everywhere started to take pills to supplement their nutritional needs.
We saw how artificial intelligence, gadgets and technology could transform health for millions of humans everywhere. So we decided we'd join too.
We set out to create supplements, vitamins and minerals that would give every human, no matter their gender, age or health concerns, the essential nutrients they needed to live a full, healthy, good life.
And guess what?
We didn't put these nutrients in a pill...
Why you ask?
Because, pills are riddled with toxins, and unwanted "fillers."
And many of us only absorb about 10% of these vitamins in pill form. Some of us even get these pills stuck in our stomach. Not to mention, we ingest all the unwanted sugar, yeast, wax and shellac from the casing of these pills. And let's face it, it's not always pleasant to take pills.
After we looked at gummies, tinctures and patches - we realized we'd have to reinvent the way we take vitamins. To do this we worked with the world-renowned doctors, nutritionists and scientists - to create the first spray vitamins in the world.
Today, we have over 12 vitamin sprays. They are filler-free, third-party tested, doctor formulated, made from clean ingredients sourced from FDA quality facilities in the US, and they are 90% more effective than pills.
With your support, we will be able to continue to create more spray vitamins, minerals, super herbs, adaptogens and supplements so humans everywhere can change the way they care for their body.
Thanks for supporting Essentics VIS. And until next time, make every spray count.
Since You Asked
What does VIS mean?

On a practical level: VIS is the name of our spray supplement. It's the first vitamin spray ever created. It's 90% more effective than vitamins in capsule form. It was made by a team of badass scientists and nutritionists. It's 100% free of fillers, synthetics and colorants. Dare we say, it's the future.

On a soul level:

VIS is how you feel after a good night's rest.

VIS is the "high" you get after a long run.

VIS is the sense of peace you feel in a meditation.

VIS is different for everyone.

But with one spray, you'll hear that VIS sound.

And know that feeling is not that far away.

Do Essentics VIS Sprays taste gross?

Look vitamins are famous for tasting fishy, chalky and down right nasty. Luckily for you, our products are delicious. Many of our sprays include peppermint oil, so that each spray is refreshing, almost like a breath mint.

Where is Essentics VIS sold?

We are currently in select stores all over the world… For more information, please feel free to email our team. In the meantime, check out our online store. We ship internationally!

Is there alcohol in the sprays?

Ethanol is used to extract the active ingredients from many herbs. The extract is then added to many of our products. Ethanol is used to dissolve some ingredients, specifically melatonin and DHEA. For this reason, Sweet Dreams contains slightly more alcohol, ranging from 0.1 to 0.3 ml per day.

I have dietary restrictions. Can I still use your sprays?

Yes! All our sprays are Vegetarian/Vegan-Friendly. All of our sprays contain glycerin that is derived from vegetable sources and certified as Kosher, we do not include other animal-derived ingredients in the majority of our nutritional supplements. Many of also gluten free as well. Check each spray for the exact ingredient list.
More FAQs here